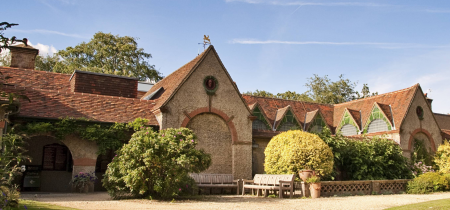 Online Admission
Engage with our history at Watts Studios, explore our permanent collection of Victorian paintings and sculpture in Watts Gallery, discover something new with our temporary exhibition programme and visit the stunning De Morgan Collection. Kids go free. Up to 4 children can be booked with an online adult ticket
John Frederick Lewis: Facing Fame: 9 July - 3 November
William Orpen: 19 November 2019 - 23 February 2020
Opening times:
Watts Gallery - Artists' Village: Open Monday - Sunday 10:30am - 5pm
(Tea Shop, Shop, Visitor Centre, Watts Contemporary: Open Mondays 10:30am – 5pm)
Read more
Ticket options
Help support Watts Gallery - Artists' Village
By adding just 10% of your admission price you can turn any eligible tickets into Donation Tickets with the same right of admission. If you're a UK taxpayer and able to consent to Gift Aid, we can also claim back tax on the total value of your donation under the government's Gift Aid scheme. Simply keep the Gift Aid option selected at the Check Out.
Donations such as this help us realise our belief in Art for All.
Engage with our history at Watts Studios, explore our permanent collection of Victorian paintings and sculpture in Watts Gallery, discover something new with our temporary exhibition programme and visit the stunning De Morgan Collection. Kids go free. Up to 4 children can be booked with an online adult ticket
John Frederick Lewis: Facing Fame: 9 July - 3 November
William Orpen: 19 November 2019 - 23 February 2020
Opening times:
Watts Gallery - Artists' Village: Open Monday - Sunday 10:30am - 5pm
(Tea Shop, Shop, Visitor Centre, Watts Contemporary: Open Mondays 10:30am – 5pm)